As Westchester's Promenade at Howard Hughes Center begins receiving a much needed facelift, construction continues on a large multi-family residential development elsewhere on the 70-acre mixed-use campus.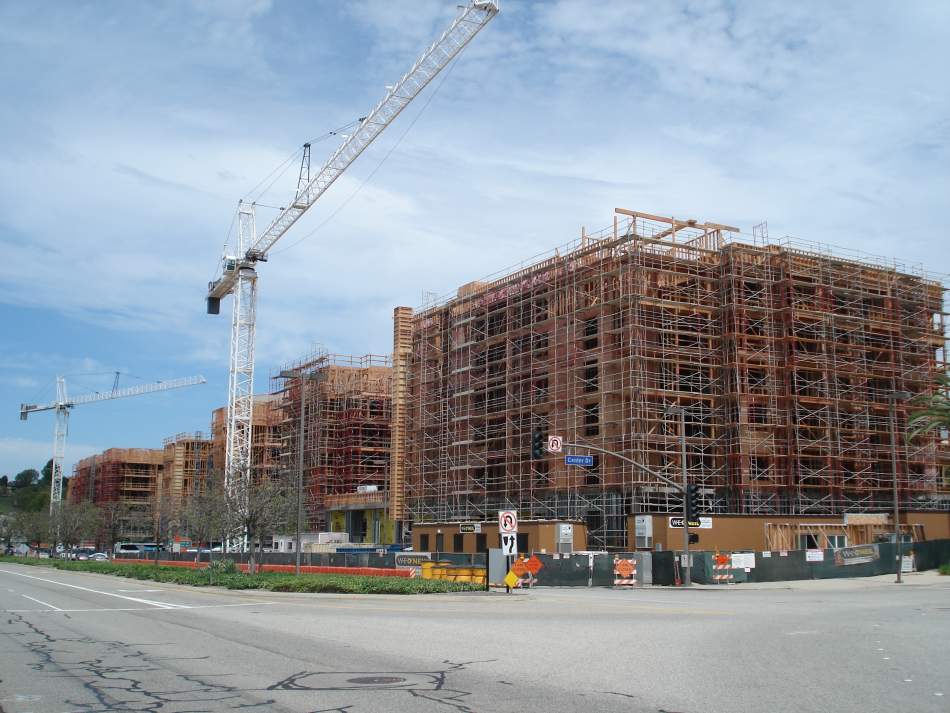 Slightly over one year ago, Chicago-based real estate investment trust Equity Residential broke ground on Altitude at Howard Hughes Center.  The project, which consists of six-story buildings at 5900 and 6040 Center Drive, will create 545 one- and two-bedroom apartments.  Both buildings will come replete with residential amenities, including multiple workout facilities and entertainment centers.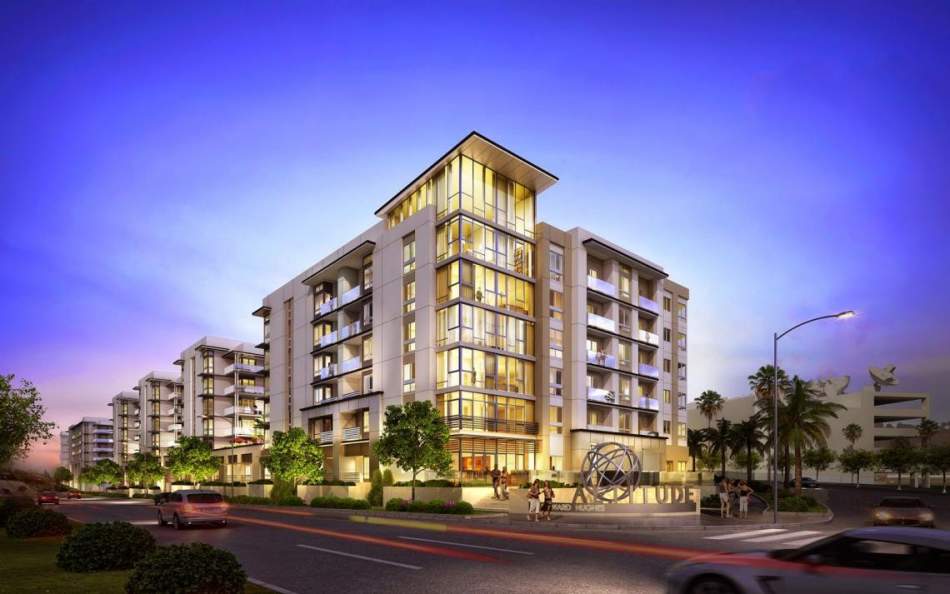 Altitude, designed by TCA Architects, is described as a contemporary interpretation of art deco."  As a reflection of the neighborhood's rich aeronautical history, the project will feature sweeping rooflines and canopies modeled after airplanes.  Prominent glass towers will stand at important corners, giving the development a campus-like feel.  Both buildings will come replete with amenities, including workout facilities and entertainment rooms.
Completion of Altitude is anticipated to occur in the third quarter of 2016.
The project will soon be joined by the Village at Howard Hughes Center, a similar development from Mill Creek Residential Trust which endeavors to build 375 apartments on vacant properties at 5901 and 6055 Center Drive.  Construction is expected to commence sometime during the Summer or Fall of 2015.