Earlier this week, Urbanize LA got a sneak peak inside Garment Lofts- the first new market-rate rental residential project to hit in the Fashion District since way back in 2004.
Located at 217 E. 8th Street in the Gothic Revival-style Garment Capitol Building, the project contains 77 residential units and 3,479 square feet of ground floor retail.  Seven different floorplans are available, ranging in size from 663 SF to 1,617 SF.  Rental rates start at $1,850/month.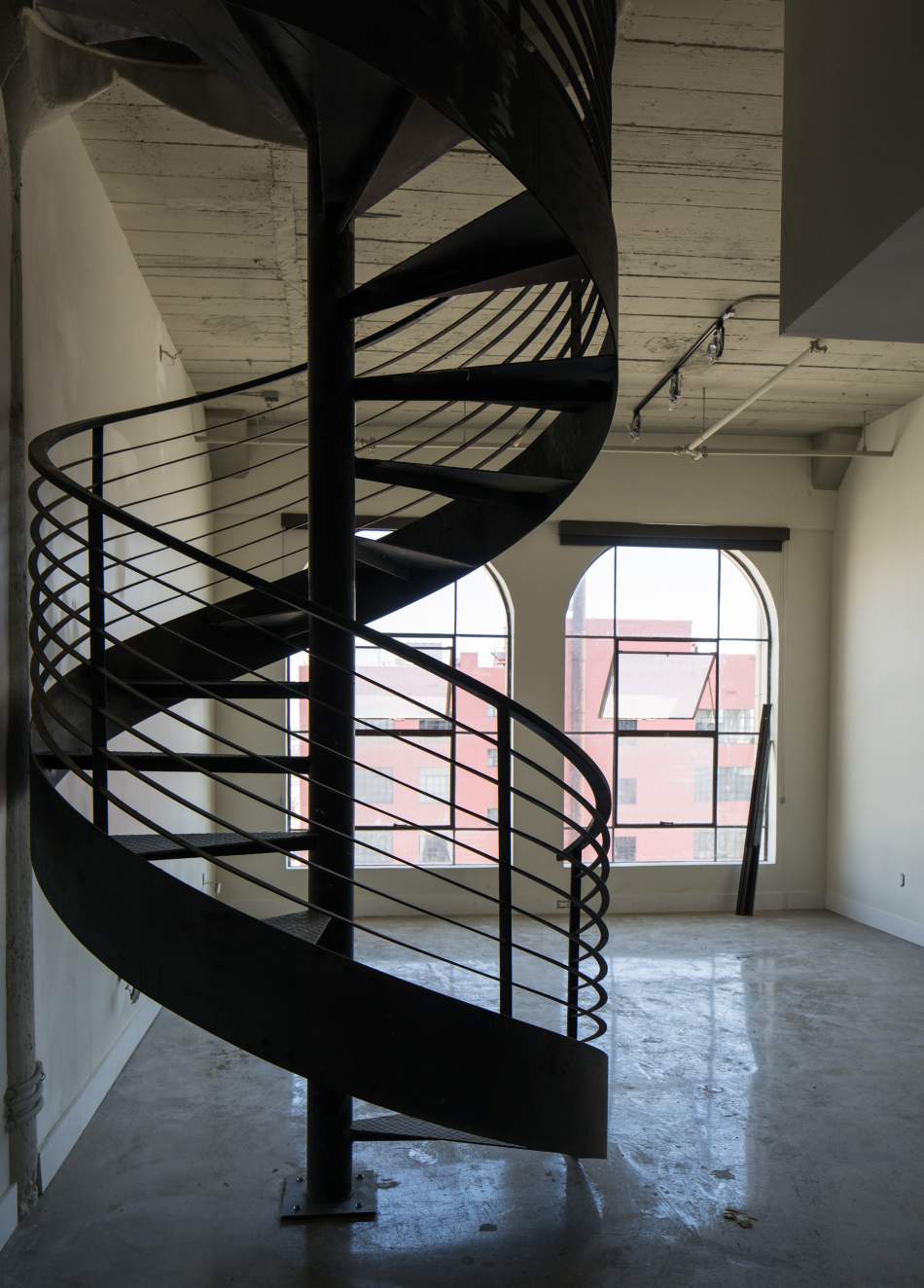 Units feature open loft-style layouts, polished concrete floors, penny tile in the bathrooms, and carrera marble subway tile backsplashes. Some units also include washer and dryer. The seven 12th floor units are  noteworthy as they are spacious two-story affairs, thanks to a newly constructed popup on the roof. In addition to extra living space, the 2nd story of each unit features a private rooftop deck.
The Garment Capitol Building was originally completed in 1926 and is one of the Fashion District's architectural gems, designed by the esteemed architect William Douglas Lee and built by prolific Downtown LA developer Florence C. Casler. Casler and Lee partnered on several other well-known downtown buildings including the Allied Crafts Building, the Merchant's Exchange Building, the Textile Center Building, the Graphic Arts Building, and the Furniture Exchange Building.
The $20 million renovation included a restoration of the building's ornate facade including the rooftop finials, which were damaged in a gas explosion in 1930 and removed completely in 1952. Historic details in the lobby such as the intracate ceiling ornamentation have also been restored.
Could these three projects just be the vanguard of a larger wave of redevelopment hitting the Fashion District?
Garment Lofts will soon be joined by several other adaptive reuse projects in the Fashion District, including Maxfield Lofts at 819 S Santee Street (same development team as Garment Lofts) and the Grether & Grether Lofts at 730 S Los Angeles Street.  Could these three projects just be the vanguard of a larger wave of redevelopment hitting the Fashion District? Considering that the adjacent Historic Core has been bursting with new development lately, this seems likely.
A grand unveiling event with Councilmember Jose Huizar will be held this Thursday June 25th at 10am (217 E 8th Street).